Cloudroom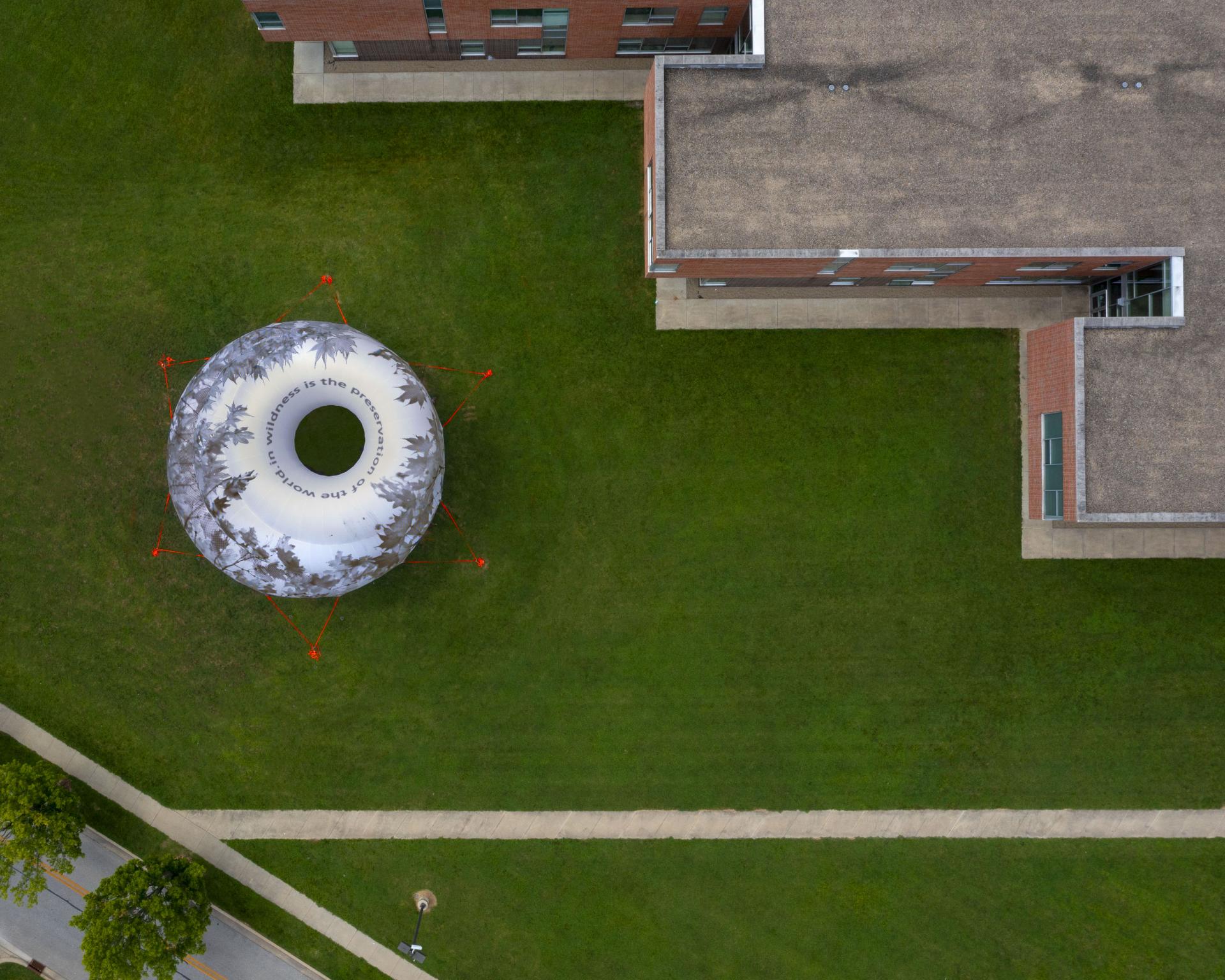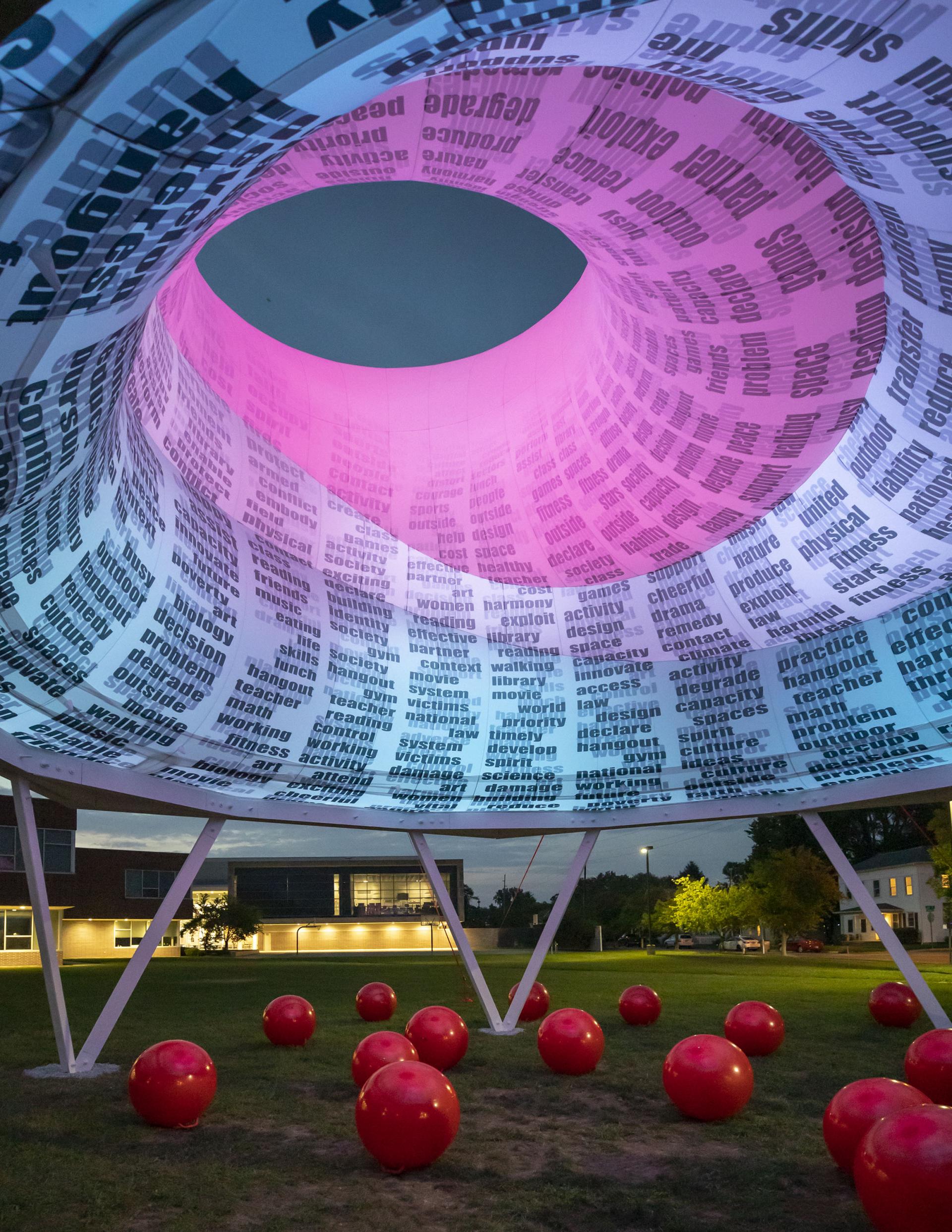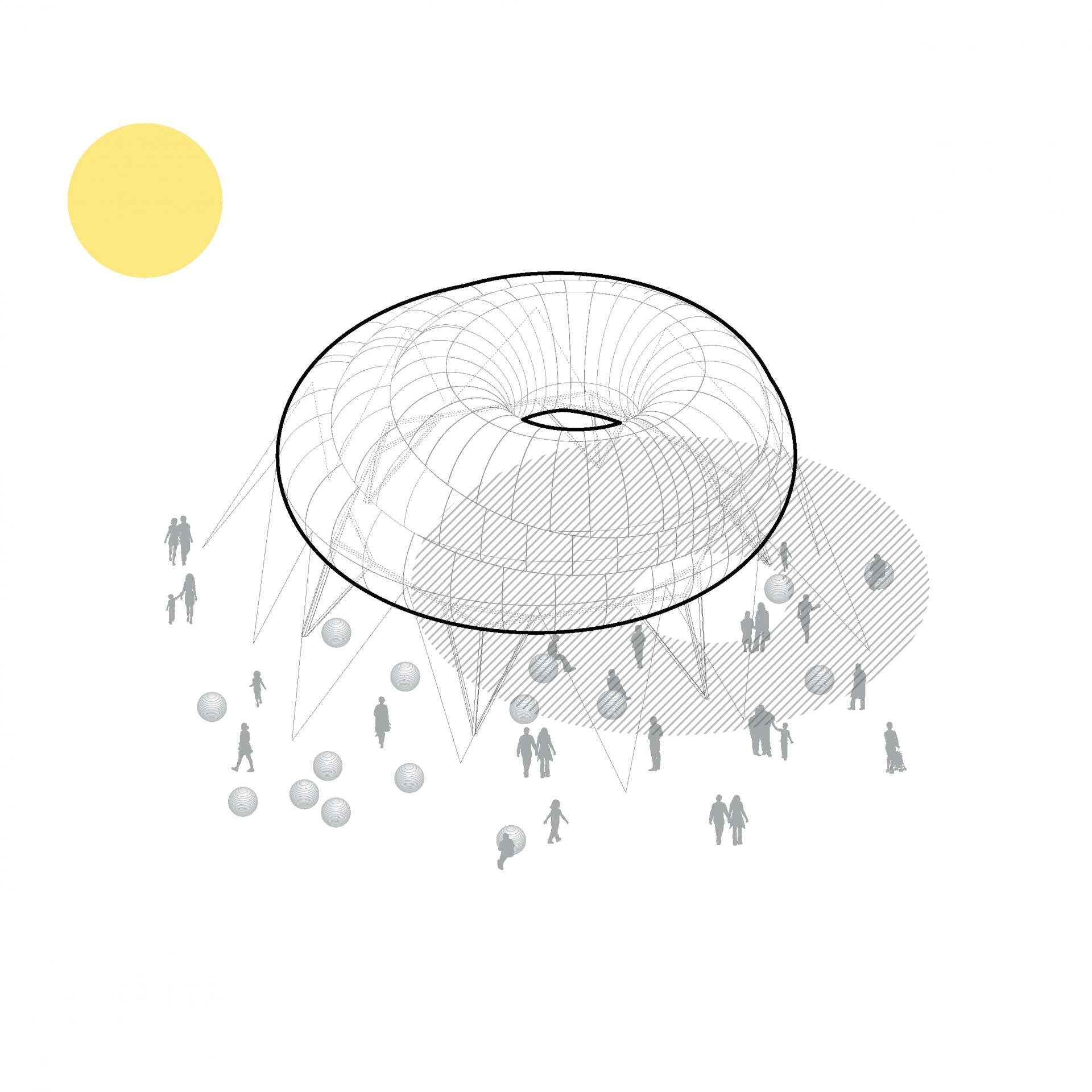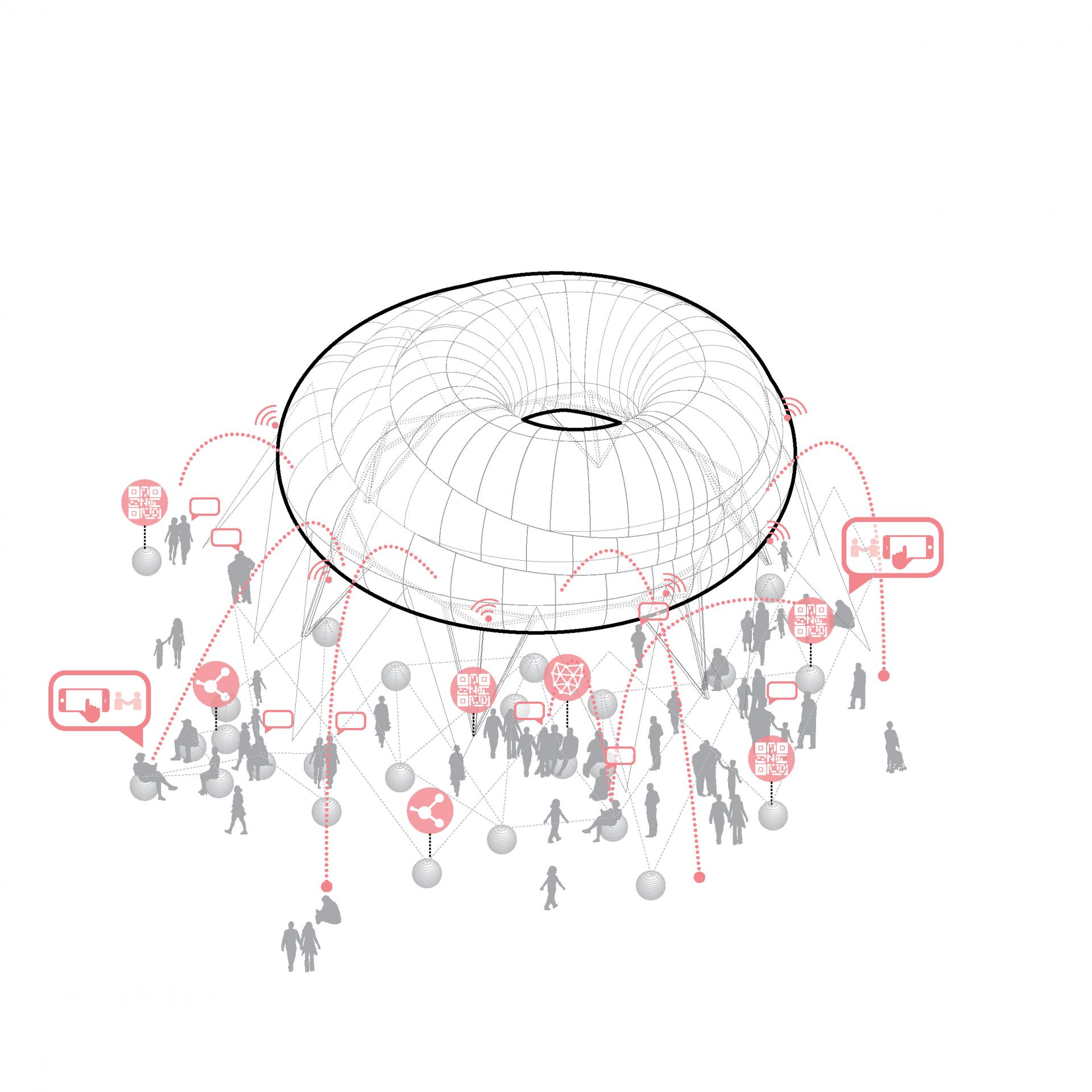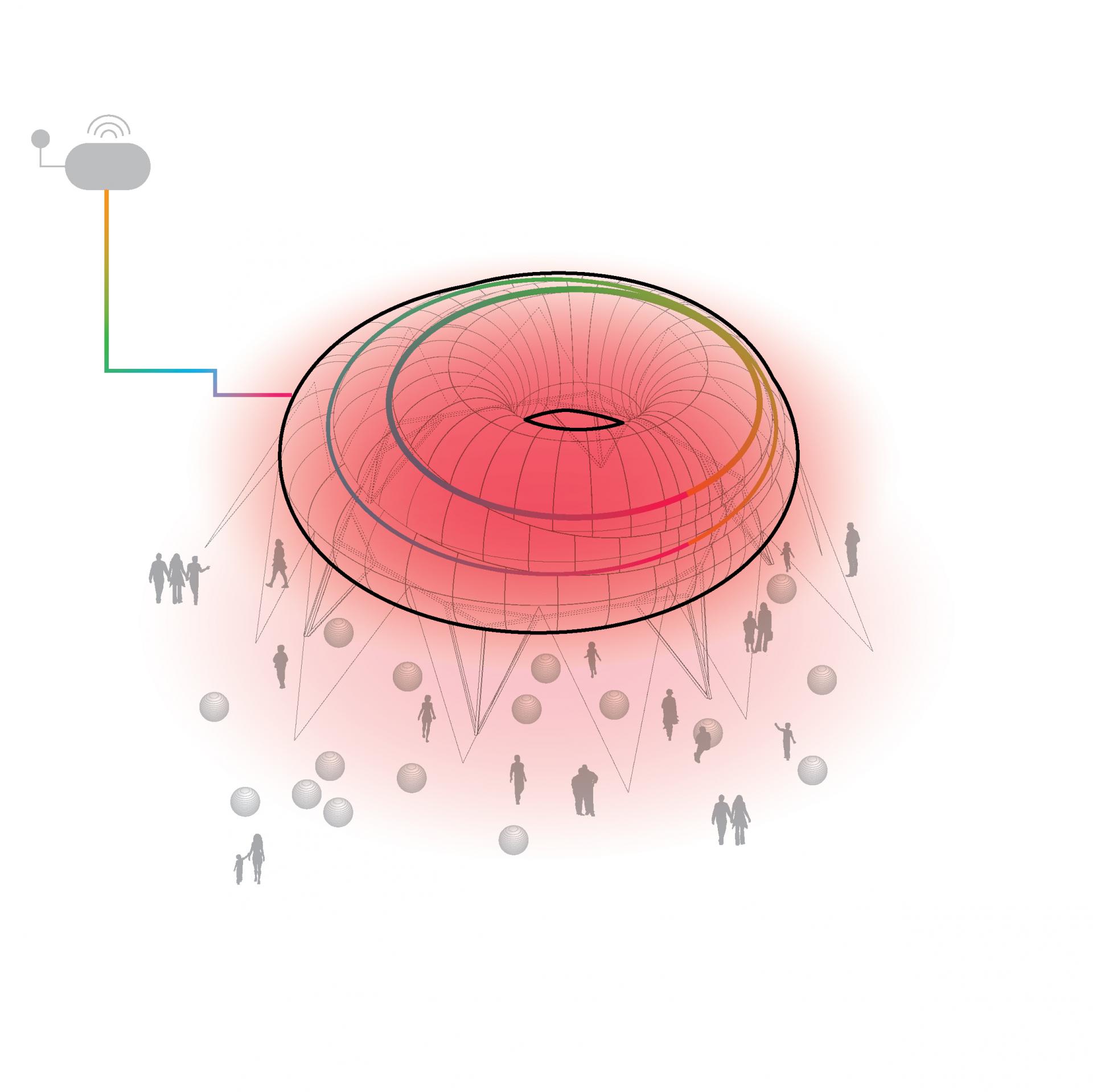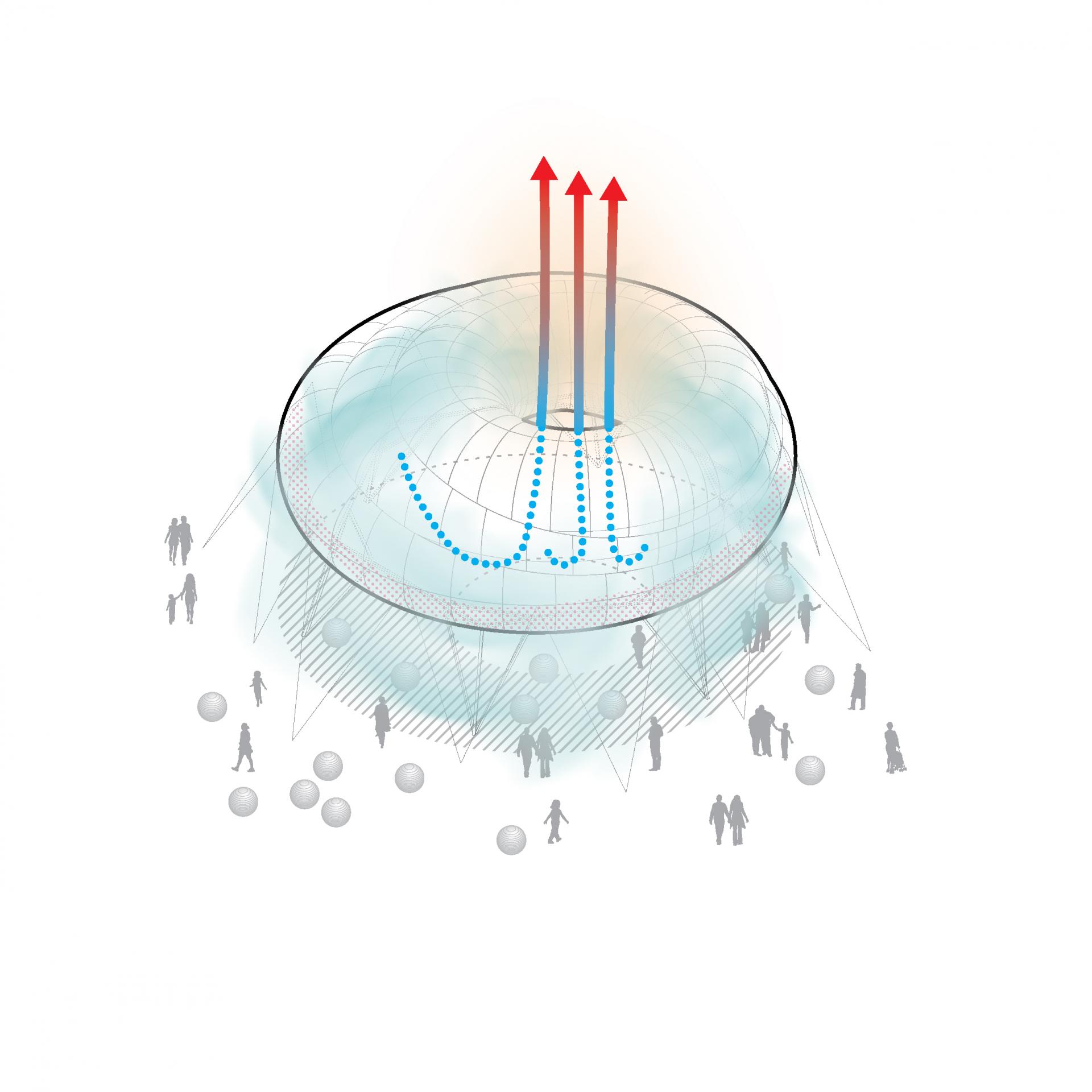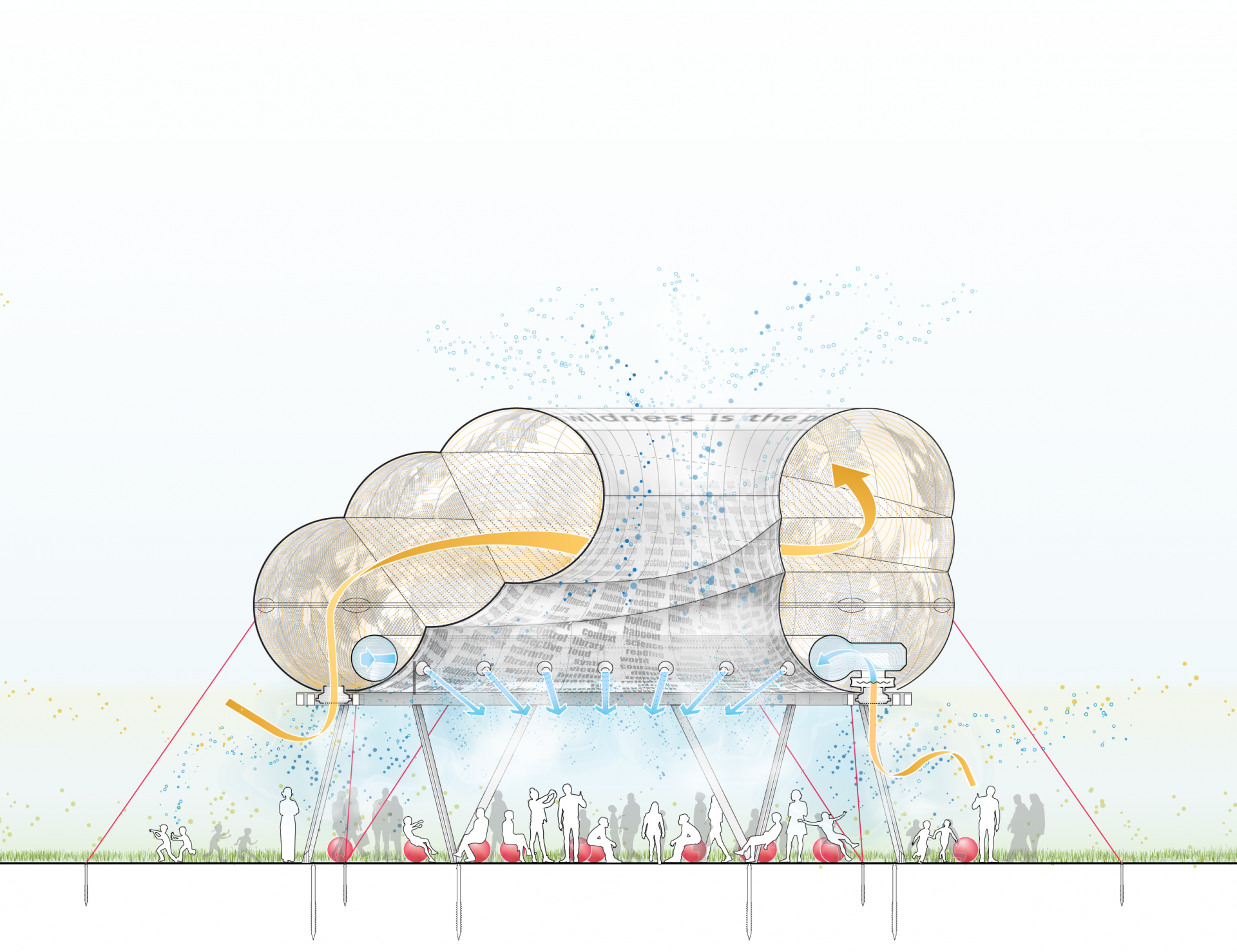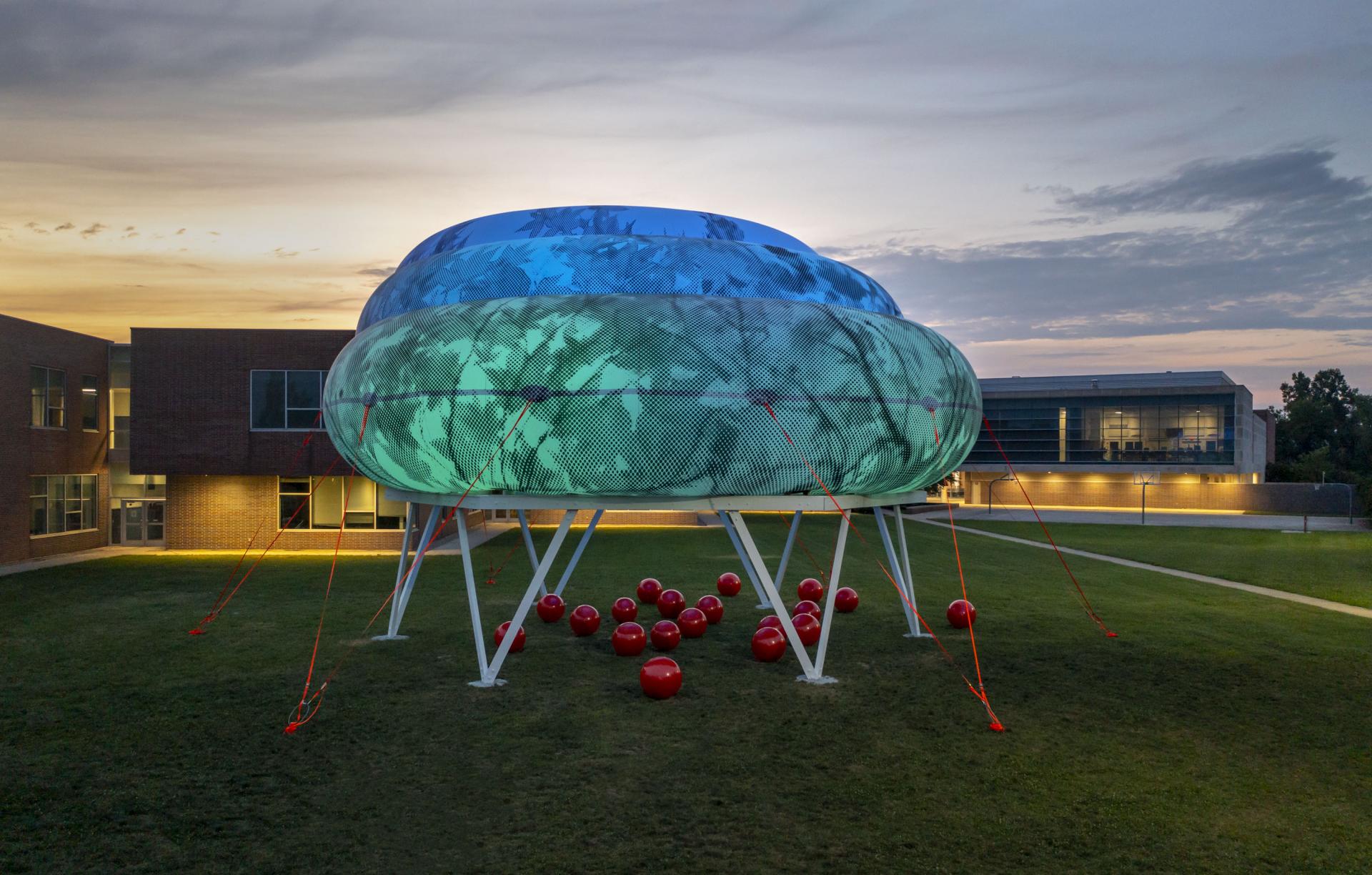 CLOUDROOM is an installation that rethinks spaces for education and raises awareness about today´s environmental challenges, as it creates a bio climatically comfortable space for learning, playing, and sharing.
CLOUDROOM generates a comfortable microclimate by providing shade and breeze. The blowers that inflate the canopy generate a natural breeze that displaces the hot air upwards, expelling it out of the structure through the central oculus. The air that enters the inflatable is purified by two filters that remove contaminants and then expelled into the center of the pavilion through textile nozzles, creating a healthier atmosphere underneath.
The internal face of CLOUDROOM is populated by words extracted from the 1992 UN Rio Declaration on Environment and Development blended with words from a survey conducted among students from the school about their preoccupations, hopes, and dreams for the future. The exterior face is printed with the canopy of the maple tree, characteristic of the Indiana ecosystem, a species in danger of extinction due to climate change.
CLOUDROOM is illuminated from within, creating lighting scenarios that represent the earth's climate change over the past century, using three environmental parameters: rising temperatures, deforestation, and CO2 levels.
Additionally, the built structure is made of materials (printed fabric and wood) that will be reused and recycled once the installation is dismantled.
| | | |
| --- | --- | --- |
| Location | | Central Middle School, Indiana, USA |
| Principal Use | | Education |
| Site Area | | 1,000 ㎡ |
| Building Area | | 200 ㎡ |
| Total Floor Area | | 200 ㎡ |
| Number of Stories | | 10m height |
| Structure | | Glulam wood |
| Design Period | | 2021 |
| Construction Period | | 2021 |



Ecosistema Urbano architects




Ecosistema Urbano is a design and consulting company operating within the fields of urbanism, architecture, engineering and sociology, with offices in Madrid and Miami.
Ecosistema Urbano defines its WWapproach as urban social design, by which they understand the design of environments, spaces and dynamics in order to improve self-organization of citizens, social interaction within communities and their relationship with the environment.